JWT Single Sign On
complete
As an enterprise software company, I would like my Knowledge Base to be accessible via a non-SAML SSO, so that I can authenticate my platform's users using our software's credentials.
Attached is a screenshot from Aha!'s Ideas Portal configuration of SSO. The system generates a key which the enterprise software company then uses to hook into.
This would allow bigger software organizations with varying security needs to authenticate using the preferred methods.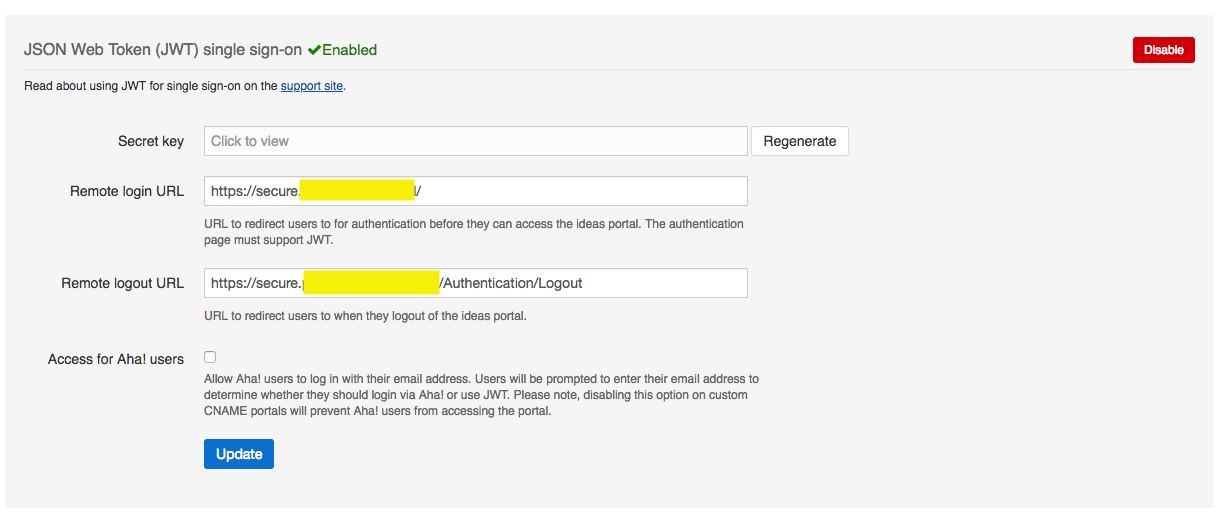 marked this post as
complete
marked this post as
in progress